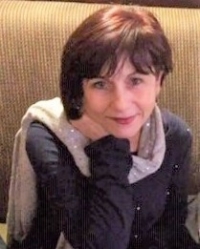 My Practice
I apply my own qualities of intuition, compassion, insight and non-judgemental listening.
I have worked in Cruse Bereavement, Save our Sons and Daughters, Yellow Ribbon Suicide Prevention Programme and Samaritans. I specialise in the areas of                                              
I'm an Integrative therapist, which means I use a range of psychotherapeutic approaches:
Cognitive Behavioural: Using CBT techniques to manage and counteract unhelpful thoughts and beliefs
Person Centred: Recognising each person as a unique individual; connecting with the thoughts and feelings of the inner self
Psychodynamic: Detecting themes and images which provide insight into the unconscious mind, enabling the recovery of what presently lies outside conscious awareness
I believe that each person contains within themselves the wisdom and resilience needed to heal.
Confidentiality is central to my practice.
Qualifications
BSc Hons in Counselling and Psychotherapy (University of Middlesex)
Diploma in Counselling and Psychotherapy (PCI College Dublin)
Licenced NLP Practitioner (Irish Institute of Neuro Linguistic Programming)
BA Hons in English Language and Literature (Queen's University Belfast)
Registered Member of BACP